1984 Union
36'
(10.97m)

Cutter - Karen Marie

Karen Marie is in excellent shape and ready to see in Hampstead North Carolina
Hampsted North Carolina United States
Cutter
Sail
Used
Diesel
Fiberglass Hull
Vessel ID# 2789472 Last Updated: 2023-09-28 11:10:20
$ 70,000 USD
€ 64,998 Euros
$ 94,505 CAD
Description
Karen Marie is an excellent example of the Union 36, a popular and well-known version of the Robert Perry design. She is a stout bluewater cruiser built to cross oceans in comfort and style. She was built in Taipei Taiwan at the Union Ship Co. and commissioned at Port Clinton Ohio. Her Full Keel provides excellent tracking While the cut-away fore foot provide response and maneuverability.
Karen Marie Has been lovingly cared for and upgraded by her current and 2nd owner for over 30 years. From Keel to Masthead she is in excellent condition. The decks were replaced, with no screws, Her bright work is to be seen to be really appreciated, the rig is sound and was recently replaced, the original sails are still crisp. Below decks She is immaculate headliner to cabin sole with many upgrades and improvements. The current owner's craftsmanship is exhibited through-out the vessel. The engine compartment is equally as clean and tidy. Please see the photos and full descriptions for all the details and recent improvements.
Data Sheet
LOA: 36' " (10.97 Meters)
Type: Sail - Used
Year: 1984
Beam: 13' 8"
Bridge Clearance: 50' "
Draft Max: 5' 8"
Draft Min: ' "
Cabins: 2
Sleeps: 4
Queen Berths: 1
Maximum Speed: 8 Knots
Cruise Speed: 6 Knots
Range NMI:
Fuel Type: Diesel
Hull Material: Fiberglass
Fuel Tank: 40 Gallons (151.42 Liters)
Fresh Water: 140 Gallons (529.96 Liters)
Holding Tank: 15 Gallons (56.78 Liters)
Full Details
View Full Details
Karen Marie Vessel Walk-Through
You can board Karen Marie through life-line gates to port or starboard. She has good access to the forward decks with wide side decks and protective bullworks and life-lines. The cockpit is open and large enough for four to sit comfortably. There is a rebuilt helm-seat at the beautiful teak binakle which holds a "Heritage Skylight" brass compass. All the teak is in excellent condition. Below deck the main cabin is accessed from the cockpit through the companionway down 4 steps.
To starboard is a large chart table with drawers and a cabinet. VHF radio, chart plotter and electrical switches are all in reach. There is a roomy quarter-berth aft of this, with access to the engine compartment.
To port is a very functional galley with a 3 burner stove + oven, a large 2 bin basin with 2 bronze faucets and plenty of storage in beautifully ornate cabinetry.
Forward of the Galley the salon has a large U-shape setee with dining table to port and a pull-out sofa/bed to starboard. Much of the wood work is custom and beautifully crafted. Above the table is a brass lamp and a raised "Butter-Fly" hatch. There are six opening ports in the main cabin.
Entering the forward cabin there is a foyer with a hatch over head, a hanging locker to starboard, below an opening port, and the head is to port. The cleverly designed doors expand the head to include the foyer upon opening for a large private head and shower. The V-berth, forward is comfortable for 2 and has plenty of storage. There is ventilation from the overhead hatch.
Karen Marie Decks & Cockpit
The bowsprit was recently removed for inspection and sanded down to wood. it is made of solid teak and after 30+ years, was in perfect shape. It was finished with 3 coats of West System Epoxy, followed by 3 coats of Interlux 2 part Polyurethane.
The Simpson Laurence manual windlass has been re-packed with marine twice since new and re-painted. The platform was reconstructed from thick aluminum plate on Starboard composite and secured with stainless bolts and backing plate. A second haus pipe was added.
In 2008 the original screw-down decks were removed, all screw holes were opened and filled with epoxy, left to dry for 6 months then resurfaced with epoxy and 3/8" solid teak. The remaining outside cabin and deck areas were painted with 2 part Interlux epoxy paint.
The forward Deck box has been rebuilt with teak. the inside has 3 coats of epoxy and is set up to hold a 10 gallon propane tank.
All four dorades were re-chromed
The forward and "butterfly hatches have new acrylic lenses and custom covers.
The companionway hatch was rebuilt with epoxy coated marine ply-wood covered with teak slats. The teak slats in the cockpit were all replaced using the "West System".
A traditional varnished teak spoke wheel and recently up-graded Edson worm drive make up the steering system.
Aft of the helm-seat is custom made teak propane box with a 10lb. horizontal tank above the aft chain-locker. The chain-locker was rebuilt for easy access from inside.
On the taffrail there is a teak flag-pole and mount and a custom teak and Starboard motor mount.
Karen Marie Rigging & Sails
The mast is deck stepped and all spars are aluminum. Built by Kemp spars which was purchased by Selden located in Charleston, South Carolina. The mast was fitted with "Strong Track" system from Tide Marine. The mainsail had full battens added and new luff hardware. The stay sail and Yankee jib are hank on and store in place for easy hoisting. All the sails are original and have been well protected and professionally maintained.
The standing rigging was replaced with stainless wire and swage terminals. The original stainless turnbuckles, manufactured by Hasselforth Co. in Sweden remain.
The running rigging including sheets, halyards and teak blocks have been re-built or replaced recently and are in great shape.
The jib-track was removed, cleaned and replaced with new fasteners, the jib-sheet winches were re-chromed and re-bedded and the mainsheet traveler was replaced with Harken system.
The life-lines and hardware have recently been replaced.
Karen Marie Anchor, Safety and Deck Gear
2 Authentic CQR 45 lb anchors sit on the bowsprit anchor rollers with 20' of new 3/8" chain and 200' of 3/4' rope rode each, plus 2 additional sets of heavy weather 1" rope rode with 20' 3/8" chain.
2 Danforth fluke anchors one on the stern and one on a stanchion mount forward.
Dock lines and fenders are included.
There are 3 USCG approved fire extinguishers
2 Heavy duty offshore safety harnesses
6+ USCG approved life jackets (New in storage bag)
Required and recommended hand-held flares and smoke signals
First aid kit
Life Sling man overboard recovery system with new cover and line.
Portable signal horn
Radar reflector
Binoculars
Ring buoy type IV throwable device.
Karen Marie Interior
The Main cabin headliner was replaced with new Vinyl covering with teak trim. All the through-bolts have custom teak covers.
The Galley, to port, features a large ice box that opens from top and plenty of storage in numerous cabinets and lockers. The original Shipmate 3 burner stove with oven is mounted on gimbals and is in excellent condition. There are 2 traditional brass or bronze fixtures, one for pressurized fresh water, and one hand pump for seawater. In addition there is a fresh water foot pump and small tap.
The chart table to starboard is large enough to lay out charts for navigation and provides plenty of storage in 2 full width drawers and a cabinet with sliding door which houses the new Xantrex 20 amp charger.
The quarter berth which sits aft of the chart table is large enough for comfortable sleeping and has storage in cabinets along the side and underneath. An access panel was added at the foot of the berth to access the aft chain locker
The Salon has a large U-shape Settee to port with a custom "up-down" table fabricated from repurposed teak decking. The original table is still available to convert the settee to a double berth. There is storage behind and below. To starboard is a pilot berth with new headliner and a pull-out convertible sofa/bed with storage behind and below. Behind the settee and pilot berth are custom teak-colored chainplate covers which remove for easy inspection of chainplates. The stainless steel compression post was wrapped in teak colored wood slats to add to the warm feel of the cabin. It sits on a steel base that has been kept clean dry and painted, there is access at the top for electrical connections for the mast lights and antenna. Ventilation is provided by the large "butterfly hatch and four opening ports.
The forward cabin is made up of a convertible foyer/head to make the best use of space. There is a recently repainted wet locker to starboard with an air-pump mounted forward and an Edson "Bone Dry Emergency pump. The head to port also has new headliner and teak trim. There is a large mirror, single basin with brass fixture, a Raritan Par II marine head and a new shower assembly have never been used. All the plumbing has been recently replaced. The holding tank is located under the V-berth. It was cut open by previous owner and use for storage. A Vetus flexible tank was installed and it too has never been used.
The V-berth is large enough for 2 adults and has custom steps fitted under the removable insert. There are teak storage lockers on each side and 2 brass reading lamps. Ventilation is provide to forward cabin by overhead hatch and opening ports.
Karen Marie Instruments and Electronics
Karen Marie is fitted with just an Icom VHF radio and Garmin 700 series chart plotter situated inside the cabin on a custom swing arm for viewing outside the cabin.
An extra hull transducer for connecting to the Garmin has not been installed. It should be mentioned, a reverse polarity switch has also been installed.
Depth and speed displays are to starboard in the cockpit.
Boston brass chronometer and barometer are located to starboard on the forward bulkhead. The barometer will require maintenance or replacement.
Karen Marie Electrical
Karen Marie has one 30 amp shore-power cable and receptacle. All AC outlets have been replaced with Marinco yellow marine receptacles along with necessary GFCI devices. New teak plates cover all these outlets.
Three batteries sit in the storage space under the quarter birth. Two smaller batteries hooked up in series for the "house". These batteries total 190 amp hours. A third battery totaling 245 amp hours is set up for the engine. Batteries are all AGM. The electrical switches are set up with three separate switches; one for "house", one for the engine and the third is a parallel switch for all batteries if needed. A battery combiner has also been installed. All batteries are new as of October 2020.
There is a 12vdc/110vac panel under the companionway and another 12v panel by the chart table. Karen Marie has adequate DC lighting when not plugged into shore power, plus cabin oil lamps give out a warm glow. A trawler oil lamp hangs over the settee along with two other bulkhead oil lamps. One is a beautiful Captain's Cabin Lamp, Dutch made and numbered with a ship motif etched on the glass globe.
A new Xantrex battery charge is located in the cabinet below the chart table.
Karen Marie Mechanical equipment
The original Perkins 4-108 diesel engine and Hurth transmission have seen little use. They have approximately 2,500 hrs. and still look like new. A new marine alternator was added and the original kept as spare. All hoses and clamps have been recently replaced and the muffler was upgraded with a new Centex Vernalift water-lift muffler. The engine was regularly maintained with oil changes every 50 hrs. or five months. The drive shaft was replaced as part of general maintenance. Its connected by a Vetus flex coupling. The recently replaced bronze stuffing box with new tubing is easy to access. The engine compartment is very clean and well organized with access from inside and from the cockpit locker.
There is a hand operated bilge pump in the cockpit locker in addition to the emergency pump in the forward wet-locker and a 12 volt Rule 3500 set up for automatic or manual operation, wired directly to the batteries.
The fresh water pump is a PAR 36950 12 volt electric pressure pump.
There is a portable Dometic 7000 BTU "drop-in" hatch air-conditioned new in the box.
Below the water
While the vessel was out of the water for the extensive deck replacement, the bottom was sanded down dried and coated with West System barrier coat followed by Interlux antifoul bottom paint.
All trough-hull fittings have been replaced with bronze fittings through-bolted on 3/8" teak ply-wood with 2 coats of epoxy. The seacocks were replaced with Groco full flow bronze flanges seacocks.
Depth and speed transducers are installed on the starboard bottom.
A Marinco Dynaplate bonding plate was installed on the starboard side and connected to to all new 16 ga. wire throughout the vessel.
The cutlass bearing and shaft were recently replaced the propeller is bronze 3 blade power prop. Shaft and rudder zincs were replaced every 2 years as needed most recently in 2019 and 2021.
Inventory
Anchors
2 Authentic 45 lbs. CQR plow anchors.
2 Danforth fluke anchors
2 anchor rodes 200' x 3/4" rope plus 3/8" BBB chain lead
1 Heavy weather anchor rode 200' x 3/8" BBB chain lead
1 Extra all chain rode 200' x 3/8" BBB chain
Dingy anchor plus rode
Cushions &Covers
New vinyl cockpit cushions, tan
Custom cockpit cover, Sunbrella, beige
On deck covers for handrails, hatches, blocks and other exposed brightwork, Sunbrella, forest green
Large Awning, Sunbrella, beige
Fender covers, Sunbrella, gray
Deck Gear
2 Chrome winch handles
1 Bosun Chair, Heavy duty professional quality
Beautiful custom teak boarding ladder, never used,
International flag code set, decorative
Fenders & dock-lines
Outboard motor lift
30 amp shore power cord and 110 vac converter
Interior
Original settee table, to convert settee to double birth
1 Brass trawler oil lamp
1 Brass Captains oil lamp with etched ship globe, Dutch made and numbered
Other smaller oil lamps throughout the vessel
Engine spares
Original alternator, with bracket
Belts
Thermostat
Impeller
Fuel injector
Fuel lift pump
Oil filters
Fuel Filters, Perkins & Racor
Fuel fitting with filter
Various gaskets
Rebuilt raw water pump
Pencil zincs for raw water and exhaust
Morse throttle and transmission controls, new in box
Plumbing
Galley water filters
Whale Gusher 10 parts & extra handle
Fresh water pressure switch
Electronics
Remote mike for Icom VHF
4 stereo speakers
Battery monitor, never used


Disclaimer
The company offers the details of this vessel in good faith but cannot guarantee or warrant the accuracy of this information nor warrant the condition of the vessel. A buyer should instruct his agents, or his surveyors, to investigate such details as the buyer desires validated. This vessel is offered subject to prior sale, price change or withdrawal without notice.
ENGINES
Engine 1
Engine Make: Perkins
Engine Model: 4108
Engine Year: 1983
Engine Type: Inboard
Drive Type:
Power HP: 50.00
Fuel Type: Diesel
Hours: 2500.00
Photos
Click any image to view enlarged version. Swipe enlarged image to see additional enlarged images.
Multimedia
"Karen Marie" Video Tour
360
Contact Broker
For more information about this yacht please contact Curtis Stokes and Associates, Inc.
We look forward to working with you!
Want more information about this yacht?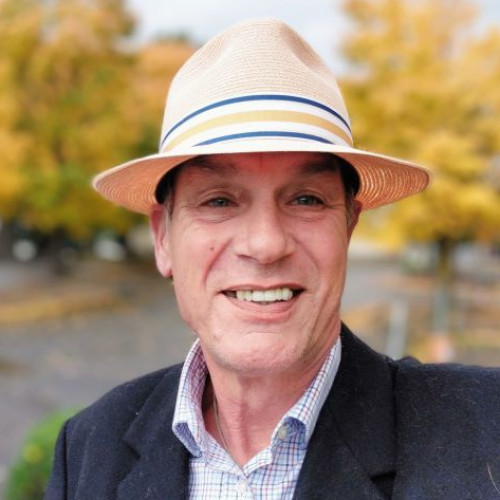 Lars Bergstrom
Yacht Broker
, North Carolina
Direct: 1-910-899-7941
Toll Free: 1-855-266-5676
Office: 1-954-684-0218
Email: lars@curtisstokes.net
For over 30 years Lars has been working with and sailing on a wide variety of sail, power and commercial vessels. He hopes to put this experience to use by helping to take the hassle out of purchasing or selling your next vessel.Lars started sailing with his father on the Chesapeake Bay and small ponds around Seaford, Delaware. After serving in the National Guard he traveled extensively with his brother, Carl, on their 28' sloop and began restoring boats and working in boatyards around the Florida Keys. He provided everything from bottom paint and repairs to high-tech marine topside coatings, electrical wiring and sailboat rigging. During this time, he also crewed and skippered on many vessels including a trans-Atlantic voyage in 1992, and as 1st Mate for a year aboard the 79′ day charter schooner "Jolly Rover' in Lewes, DE and St. Pete Beach, FL.
Always fascinated by the art of sail making, Lars accepted an internship at Quantum Sails in Marathon, FL where he learned about traditional handwork, high tech sail cloth, sail shape and yacht racing. Sail making led to canvas work and eventually to Fountain Power Boats where he supervised the design and construction of exterior canvas products. Then on to West Palm Beach, he worked on various yacht canvas projects before settling in Wilmington, NC to start his own sail loft/canvas shop. Lars and his wife, Carrie operated the store for 6 years.
After 20 years in sails and canvas, it was time for something new. In 2016 Lars and Carrie closed their business to pursue a carreer in yacht sales. They sold their house and moved aboard their 43' Gulfstar with their three daughters. Lars has recently completed training to become a certified yacht broker and is ready to work with you. Whether buying, selling or trading your power or sailing vessel, Lars is committed to providing you the best possible experience.
Reach Lars by phone at 910-899-7941 or by e-mail: lars@curtisstokes.net.